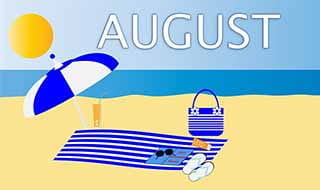 Towel, unlike any other that is getting more and more talk about her. How and why use it on a daily basis? In this article, we reveal all the secrets of Fouta, the trendy accessory of the moment.
What is Fouta?
Originally, the Fouta is a large sheet of one meter by two that is used in the hammam to cover your body. The Fouta is mixed for both women and men. There are even models for children.
Light and practical, the Fouta is now brought up to date with " trendy " models and a wide variety of colors as bright as they are varied. The Fouta has retained its traditional use and is still used in the hammam, but today it is also used on the beach, at the swimming pool, or quite simply in the park, placed in the grass.
The bulky beach towel has given way to the thin and very absorbent Fouta. A small bag can hold the whole family's Foutas, which is much more practical. The Fouta also has the advantage of being large a beach towel while also being gentle. Also, the sand does not become encrusted like in a beach towel. Some people ask the question of Fouta absorption: does Fouta dry up? Yes, the weaving technique used allows the Fouta to absorb water; let's not forget that originally it was a hammam sheet. Its particularity is that it dries very quickly, which is rather practical at the beach or at the swimming pool.
How to use a Tunisian Fouta?
Are you wondering? What can this accessory be used for? Here are some useful ideas. that show you that this is a very handy multi-use item.
Replace your bath towels
And yes, the Tunisian Fouta is not only designed for the holidays. On the contrary, it can be used all year round in your bathroom. Replace
all your bulky and sometimes rough towels, and enjoy the soft fabric of the Fouta. You will gain space in your cupboards and comfort in your daily life.
Use it as a beach towel
In addition to a sarong, this towel will be perfect to act as a beach towel. You will no longer need to carry a heavy bag; the Fouta is light and can be transported very easily. Thanks to its absorbent properties and its tight weave, it is not afraid of water or sand.
Modernize your tablecloth
We can go further by imagining a Fouta decorating your table or accompanying you on a picnic! Many designs lend themselves completely to these uses, and its cotton material undoubtedly brings a cozy and original decorative touch.
Make your Fouta a sarong
Transform it, for example, into an elegant sarong. By wrapping it around your body or simply tying it at your waist, its fabric and trendy patterns instantly show you off. A good way to stroll on the beaches, but also to protect yourself from the sun in style!